AKK culture features
The best academic environment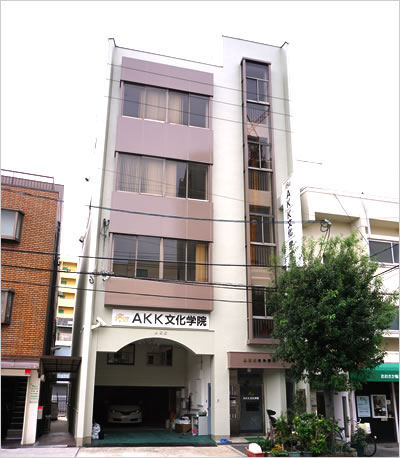 Located in the western part of honshu, Japan, Osaka is the second large prosperous city in Japan.It's the hub of traffic in the kansai region. The airport, Shinkansen, tram and underground railway are very developed.The surrounding area has the ancient capital of Kyoto, nara and kobe as tourist attraction..
  The newly renovated AKK school , located near the city center of Osaka, nearby  Yingchuan station It's an excellent environment for learning. From school to Osaka's commercial center, it's easy to get about 10 minutes by traffic.
Our teachers have many years of teaching experience, and the education experience of overseas students can be fully used, also give careful guidance to the students as well.
Comfortable environment advanced school facilities
We stipulate that each class has 20 student max ,so as to create a  perfect  language study environment . There are five classrooms from the 2nd to the 4th floor, On the 4th floor, we have a Multi-functional classroom for holding ceremony ,self-study and  take public course .

  Moreover, there is also a library for students to study  all kinds of reference books and information.Students can use these books at any time to collect the necessary information  ,and collect information for the future promotion of universities and  other usage .

  The upstairs platform of our school provides space for sports, rest, viewing and chat, as well as various seasonal communication activities.
Educational Concept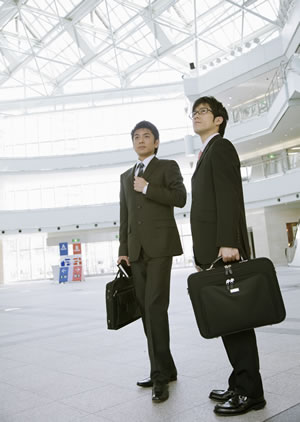 Through Japanese study , we can have a better understanding of Japanese culture and society ,
  possess courage to develop own future and become active professionals in international exchanges.
Besides Japanese study , the most important is that students could develop their ability to communicate with each other with their own experience and understanding.  And let  all students build their own goals, for this purpose, they will learn to exercise their physical and mental health, cultivate their feelings as an international talent, and strive to realize their dreams.